As more people continue to embrace technology, more brands and businesses than ever before are now changing the way they reach out and engage with their customers. Today, it is more common for different businesses and practice to engage with their customers using social media. Ranging from YouTube to Twitter, to Snapchat and Facebook, social media is one of the best and effective way to connect with your customers 24/7.
More people are today using social media to share their memories, connect with friends and certainly engage with their favorite brands. Bearing this in mind, it is vital for you to have a sound social media platform for your coffee shop. Hence, we, at Whims INC. provide the social media marketing services to coffee shops in Ottawa and Las Vegas.
Here are some few ways you can boost the effectiveness of your coffee shop using social media.
1. Define Your Brand
It is important that you define your brand before you can start posting for your business. Spend some time and identify the goals of your coffee shop, the brand image and the message you would like to send across. You will be surprised at how this small brainstorming session will have a huge positive influence on your marketing strategy.
2. Be Consistent
Most coffee shops have at least two or more social media accounts, but they lack consistency. This makes their profile to stagnate. Their followers also become bored and stop following them. It's no surprise that it can be quite a challenging task to remain consist especially due to the fact that there are numerous social media platforms. Posting on each platform can be overwhelming. The most appropriate answer to this problem is to hire a social media marketing company to manage your business social media accounts on your behalf.
3. Be Specific
The chances are that you've ever come across a social media post that left you wondering exactly what it means. That is because the post was not specific. If you are posting a picture on your account, let your potential customers know exactly what it means. Don's assume that they will just know. When posting written content, make sure that your audience can comprehend it. Try to think of any question that they might have an answer it on the post.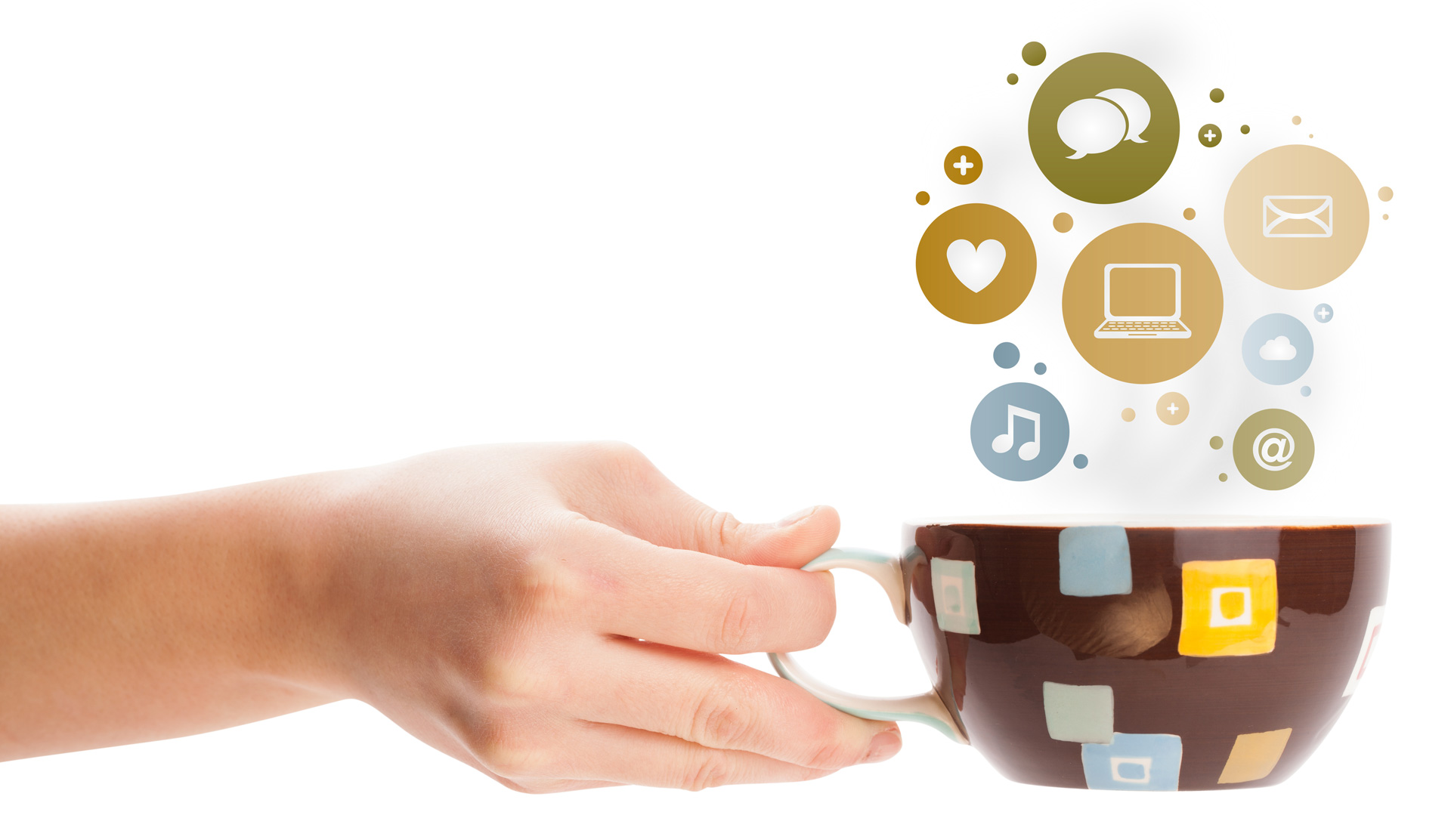 4. Listen
People love talking- especially about the social life, babies, kitten and puppies. Instead of just being 100% self-promotional on your social media platforms, take some time and engage your audience in a conversation. You can start a conversation about the community in general, local events or even some shared interest. This will make your customers engage with your brand more.
Bottom Line: Let Whims INC. Handle Social Media Marketing for Your Coffee Shop
Whims INC. is a social media management company that offers a broad range of social media services. We will create and manage top-performing social media campaigns for your coffee shop. We will help you handle all the hassle that comes with managing social media platforms such as Facebook, Twitter, Instagram and Google Plus.
Contact us today for the best social media marketing services for your coffee shop!