BOOK NOW 
Lead Gen Strategy For
Real Estate Agents
Get the Whims INC. lead generation strategy designed specifically for your real estate business.
This Blueprint shows what it takes to get prospective leads into your sales funnel.
Here's what it includes: 

Discuss Lead Sources
A walkthrough on how to leverage advertising on Facebook and LinkedIn.

Target Audience Profile
Discover how to get your name in front of home buyers and sellers.

Sales Funnel Outline
A Funnel Blueprint that lays out how to get cold leads to book an appointment with you.

Facebook Ad Mockup
See an example ad that could be used in your own campaigns.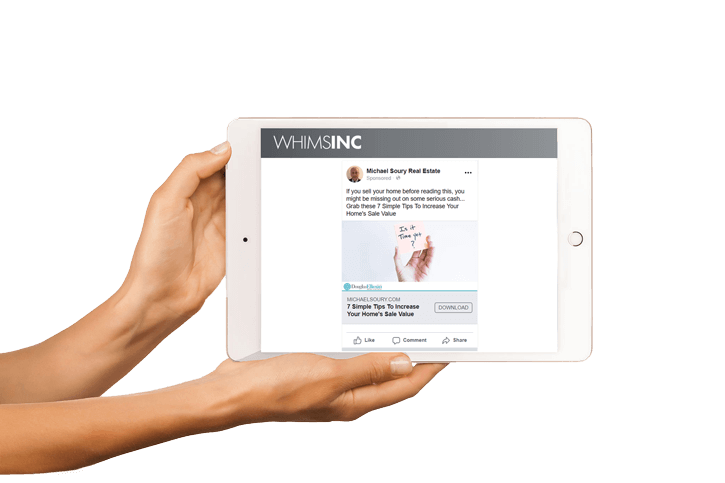 Choose a time for your strategy session.
After that, you will receive an email containing a link to a short questionnaire that can be completed in 5 minutes.
You're all set. Mark your calendar for an appointment with a Whims INC. lead gen expert. They will present your strategy for a review.
Choose a time for your FREE Lead Gen Strategy Consultation